REAL (Real, Raw & Ripped #1) by Katy Evans is freakin' hot.
A fallen boxer.
A woman with a broken dream.
A competition…
He even makes me forget my name. One night was all it took, and I forgot everything and anything except the sexy fighter in the ring who sets my mind ablaze and my body on fire with wanting…
Remington Tate is the strongest, most confusing man I've ever met in my life.
He's the star of the dangerous underground fighting circuit, and I'm drawn to him as I've never been drawn to anything in my life. I forget who I am, what I want, with just one look from him. When he's near, I need to remind myself that I am strong–but he is stronger. And now it's my job to keep his body working like a perfect machine, his taut muscles primed and ready to break the bones of his next opponents . . .
But the one he's most threatening to, now, is me. I want him. I want him without fear. Without reservations. If only I knew for sure what it is that he wants from me?
REVIEW
Remi is one of my new book boyfriends and Real has a coveted place on my favorites shelf. The story is powerful, the emotion authentic and some of the scenes are electric. Just imagine this: A boxer and his physical therapist. A Rubdown after every workout. It's freakin' hot!
The evolving relationship is undeniable and yet the fight these two characters put up in the denying is what nearly undoes them. When finally they're together -and it takes awhile- and readers think all is well, the story takes yet another turn.
There are some darker issues lying beneath that are portrayed without the clinical diagnosis in so many books - the understanding of the disorder given from the characters perspective was done well. As Remy learns to trust Brooke, he opens up to her and it seems as if her affection (or love) for him serves as a balm. It's really a beautiful thing.
I'm eagerly awaiting book two!
RATING
5 Chocolate-Dipped Strawberries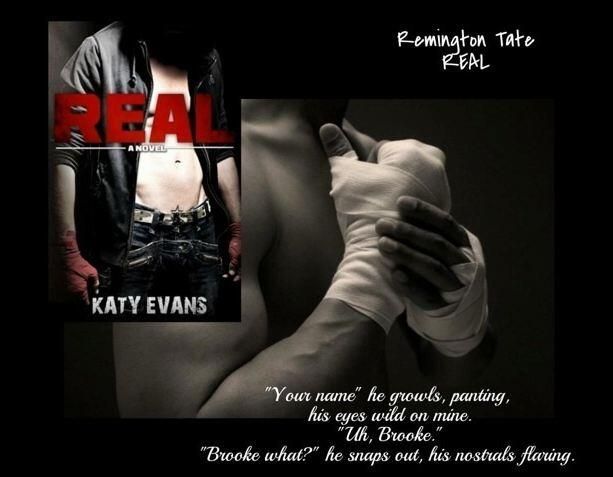 FAVORITE QUOTE
"I don't want to be yours. I want to be your fucking REAL." -Remy
SERIES RELEASE DATES
REAL May 2013
MINE Nov 2013
REMY Nov 2013
RAW Feb 2014
RIPPED April 2014