Heated (Most Wanted #2) by J. Kenner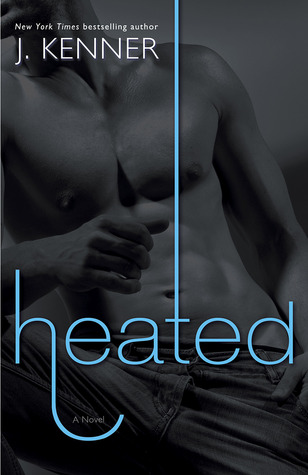 I knew better than to risk my heart.
But fierce passion comes at a high price.
I grew up believing in right and wrong, good and evil, black and white. I knew better than to trust. And then I met Tyler Sharp.
Bold, charming, and dangerously sexy, Tyler always gets what he wants. But his smile can be deceiving, his dealings sordid, his ambitions ruthless. I thought I was the one woman strong enough to resist him, but our need for each other was too urgent to deny.
One look and I was in trouble. One touch and I was hooked. One night and I became his.
And now that I've fallen, there's no going back.
Heated is an erotic romance intended for mature audiences.
REVIEW
The second book in Kenner's Most Wanted series keeps the mystery swirling around the three main men. Now is the chance for Tyler to find his HEA but the road to this place isn't a direct route. More information comes out about the men as readers discover there's more to them than first disclosed. And isn't it interesting that Tyler's woman is a cop?
I didn't like this book as much as the first because I didn't feel the connection, aside from the sexual chemistry, that the couple from book one had. There was just suddenly this moment when they proclaimed their love despite not having the chance to see it develop. Still, the story had the suspense to keep the plot line flowing. I just wish there'd been more relationship development.

Now I'll be waiting for Cole's book...
RATING
3 Chocolate-Dipped Strawberries
This book was provided to us through NetGalley. Many thanks
.