The Way We Fall (The Story of Us #1) by Cassia Leo had me falling for the characters. The story is sure to hook any romance reader who lives for that hard-earned HEA.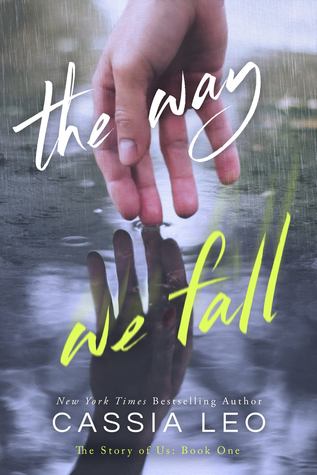 From New York Times bestselling author Cassia Leo comes a twisted and passionate love story that pushes the boundaries of loyalty.
Maybe we shouldn't have fallen so fast and so willingly.
Maybe we shouldn't have moved in together before we went on our first date.
Maybe we should have given our wounds time to heal before we tore each other to shreds.
Maybe we should have never been together.
Houston has kept a devastating secret from Rory since the day he took her into his home. But the tragic circumstances that brought them together left wounds too deep to heal.
Five years after the breakup, Houston and Rory are thrust together by forces beyond their control. And all the resentments and passion return with more intensity than ever.
Once again, Houston is left with a choice between the truth and the only girl he's ever loved.
The Way We Fall is the first book in The Story of Us series, which follows the tumultuous love story of Rory and Houston. You'll want to read the rest of the series -The Way We Break and The Way We Rise- right away so be prepared for a reading marathon.

RATING
5 Chocolate-Dipped Strawberries
This book was given to us through NetGalley. Many thanks.