Author: Rick Gualtieri, R.E. Carr
Narrator: Andrea Emmes
Length: 12 hours 46 minutes
Series: False Icons Series, Book 1
Publisher: Tantor Audio
Genre: Contemporary Fantasy


Jessie Flores is having the ultimate bad hair day.





Imagine going to bed with mousy brown locks and waking up with a headful of supernova scarlet. It's a hot new look for me - literally, because it bursts into flames whenever I'm threatened.





My magical makeover is all Gary's fault. I knew there was something off from the moment he transferred to my school. Go figure. He's a wizard with a trust fund and an inferiority complex.





Now, thanks to him, I've graduated from high school bullies to supernatural terrors and that's not all. Fate has chosen me to face the legendary vampire destined to destroy the world.





If I want to survive, I'll have to dig deep and discover whether I'm truly worthy of this new power. Because if not, everything I hold dear will soon burn even hotter than my hair.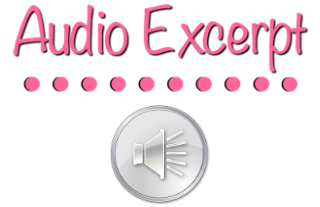 Rick Gualtieri loves to write adventure, mayhem, and snarky dialogue. His bestselling Tome of Bill series combines all of this into a world of supernatural danger with hard-hitting action and plenty of sharp-tongued geeky humor.
Rick lives alone in a dark, evil place called New Jersey with only his wife, three kids, and countless pets to both keep him company and constantly plot against him. When he's not busy monkey-clicking out words, he can typically be found either playing Dungeons & Dragons, losing at video games, or jealously guarding his collection of vintage Transformers from all who would seek to defile them.
Defilers Beware!

E. Carr likes to split her time between the alien (well resident alien) she married, her two adorable offspring and the vast army of characters who constantly argue in her brain. She uses her past life as a video game reviewer to remind herself just how awesome it is to be writing novels now.
Rachel writes because she knows so many people and places that never quite made it into this version of the universe. It's her duty to let them out. Writing also gives her mind a certain peace and calm rarely felt in this multi-tasking, wired world.

Best Selling, Award Winning Audiobook Narrator, Andrea Emmes was born in Hollywood, Florida, grew up in both Tennessee and Rhode Island and started her career in musical theatre. She's enjoyed an eclectic career as a singer, dancer, Vegas Headliner, Magician's Assistant, a Recording Artist and a Video Game Designer.
A total book nerd, Andrea, now enjoys narrating all genres of audiobooks, especially YA, LitRPG, Mystery, Romance, and NonFictionat her professional home studio in San Jose, CA.
Her wide range of character voices and dynamic/emotionally invested performances has reviewers and listeners alike commenting on how she effortlessly pulls listeners in and has versatility and charisma.
Fun Facts: Andrea has a Bachelor of Science in Game Art and Design; was a game designer for Disney Interactive; and gets her gamer-geek on playing games of all kinds!

SECOND STRING SAVIOR is a novel set in the Tome of Bill world. Which is something that I personally knew nothing about prior to listening to this audiobook but will be remedying rather quickly now that I have finished it. I am a complete sucker for urban fantasy and if you can mix in comedy, snark, sass and bad puns you had me at hello.
I adored the protagonist, teenage Jesse Flores, a comic book nerd from a family of renowned MMA fighters just trying to make her way in a school way above her zip code. She is like a combo of Buffy, Veronica Mars and all the other kickass teen heroines that are just trying to get by and like a boy who may or may not like them back. Rick Gualtieri and R. E. Carr have written a story that takes the reader on a serious Mr. Toad-style wild ride - introducing a world of magical creatures, Magi, vampires and everyone's favorite prophecy about the end of days. As long as Jesse can avoid being grounded long enough to do something about it, it should be no problem, right??
As a self professed queen of my own Nerd Herd, the plethora of Buffy references lead one to believe the story will take one path - especially with the multiple "dust ups" in the early parts of the story. However, apparently those in the know, know that the "False Icons" subtitle lets the reader know that all is not what it seems and perhaps there are multiple potentials for the savior of the world and even if Jesse isn't the Chosen One, perhaps she has a roll in this fight because as a Flores, she was taught to fight for herself if that was necessary. Certainly the authors had devious plot bunnies (or Sasquatches) in mind when writing this because the first and second halves of this book go from fast paced to full steam ahead. The secondary characters are every bit as delightful as the main one - I adored Jesse's family, Gary and the witches and they are what make this book so endearing when it might teeter on the verge of eye rolling at moments.
Andrea Emmes does a fantastic job narrating this book. Honestly, the first chapter was so jarring that I almost passed on it but her voice and her characterization of Jesse kept me intrigued long enough to get invested. She was the hook and the key to the ultimate success of this audiobook for me. Capturing the teen heroine, her posse of friends and allies, weird magical creatures and the wicked awesome Boston suburb accents that help it have that tiny ring of truth that every great urban fantasy needs to plant a seed and make it grow.
I'm eager to see how her journey progresses and what's going to happen next in the series. You can bet I'll be checking out the rest of the universe! As for Ms. Emmes, she is now one of my auto-buy narrators!
I give Second String Savior 4 Chocolate Dipped Strawberries.
I received this audiobook as part of my participation in a blog tour with Audiobookworm Promotions. The tour is being sponsored by Andrea Emmes. The gifting of this audiobook did not affect my opinion of it.

Oct. 13th:
The Book Junkie Reads . . .
Viviana MacKade
Turning Another Page
Oct. 14th:
Valerie Ullmer | Romance Author
Nyx Blogs
Always Love Me Some Books
Oct. 15th:
Dab of Darkness Book Reviews
Eileen Troemel
Oct. 16th:
All the Ups and Downs
4 the Love of Audiobooks
Oct. 17th:
Nesie's Place
The Book Addict's Reviews
Oct. 18th:
Cafeyre
JBronder Book Reviews
Oct. 19th:
Dazzled by Books
Jazzy Book Reviews
Guilty Indulgence Bookub